Before you begin to sell your home, it's important to understand that there are a number of factors you can control to make the home-selling process easier. There are many factors to consider when you are thinking about selling your home. The housing market has undergone some major shifts in the last year so it's important to consider your options and use the tips we have listed below to aid you in your home-selling process. We go over setting a timeline, home inspections, advising with an agent, and finally listing your home.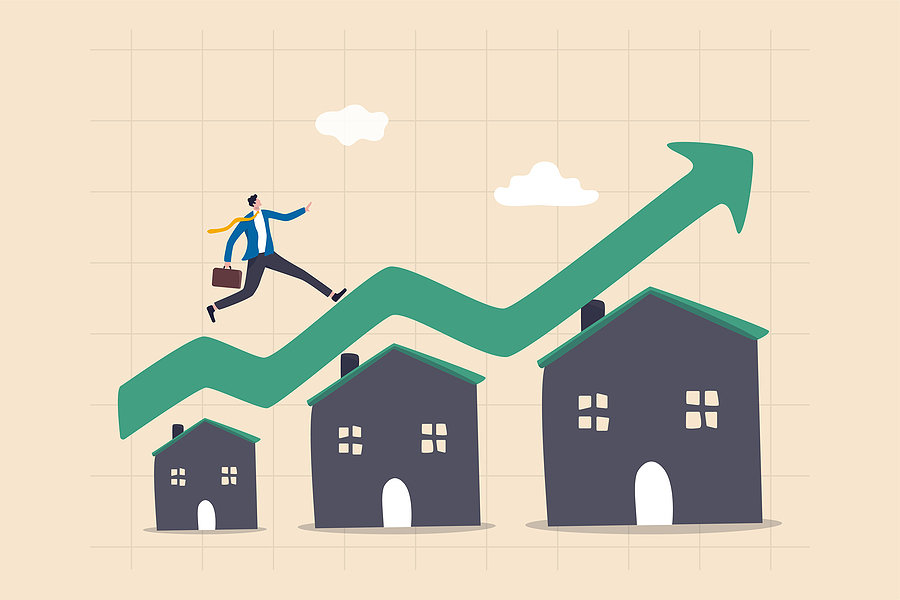 Set A Timeline For Selling Your Home
Before beginning the process of selling your home, you need to consider when you want it to be sold and how long it may typically take. There are a variety of websites that offer advice on the best times to sell your home but oftentimes it can be contradictory. Real estate market agencies and companies such as Zillow, Utah Real Estate, and UpNest, offer advice based on the analysis of the home sales around Utah.
Realtor.com offers a home-selling timeline taking 10 steps:
1. Make renovations/repairs
2. Find a listing agent
3. Figure out how much your house is worth
4. Declutter/stage your space
5. Put together your listing with a description, photos, and video
6. Hold home showings/ open houses
7. Wait for an offer (or offers) to roll in and negotiate the best deal
8. Accept an offer, and wait for the home inspection/appraisal
9. Close the deal
10. Move out
While this may not be an exhaustive list- it gives opportunity to consider the factors that play a role in selling your home.
Home Inspections
When it comes to getting your home ready to sell/list on the market there are a few things you want to make sure you have done first, as this is a key part in winner over your buyers.
Start with getting a deep clean of your house.
Get an inspector to check the electrical, plumbing, and physical integrity of the home.
Consider contracting for repairs and replacements that may need to be done by professionals after inspection.
Get an handyman to to check all the locks, squeaky doors, running toilets, and other small fixes that can turn a buyer off.
Repaint the walls if necessary, make sure the home is looking new and nice so buyers are attracted to it.
Stage your home with furniture looking nice, nothing lying around and outside landscaped, bushes, grass, trees, etc…
Finally, get a good photographer to take nice professional pictures of the home to make buyers want to come out and schedule a viewing.
This is the make or break for selling a home. No one want's to buy a home that looks like it has not been taken care of properly. First impressions are everything and you want your buyer to have love at first sight when viewing your home.
Advising with an Agent
Many people either choose the route of selling on their own or going through an agent. Before getting ready to list your home on the market, consider advising with an agent to make all the preparations and gather all the details you need. Advising with an agent and having them assist in the home selling process can position your home on the market for the best possible sale.
It's important to research agents' profiles and consider their time in the industry, sales, and how they are marketing their listings-note the quality of their photo listings and where they post their listings is an important factor to consider as well.
Advising with an agent who understands the current market is a key factor in having a smooth and successful sale.
Listing Your Home
When it comes to listing your home on the market one of the best practices is to take professional photos and clean the home to make it appealing. You might want to have the home without furniture (staging the home), or you might want to give the home buyers a picture of what the home looks like with everything in it. Either way, you want the home to be appealing to potential home buyers.
Another great thing that helps when listing your home for sale is to focus on an online appeal. Experts say that nearly all homebuyers look at online listings; meaning that your home's first showing is online (Bankrate, 2023). So, taking good photos, adding a detailed description, and adding an open/time-slotted showing can help you sell your home quickly.
Summary
Selling your home can be a hassle, but doing all the topics mentioned above can help one sell their home in no time. We have covered most of what it takes to sell a home in order, starting with planning a timeline for the whole process of selling your home. We have also gone over what it takes to make the home look appealing. Whether that is renovating it, decorating it, staging it, or taking professional photos so that it catches one's attention. However, if you are a first-time home buyer, selling a home is much different than buying a home. If you are interested in buying a home, check out our site on how to buy a home.