Become a millionaire real estate investor by simply purchasing homes.
Have you considered the benefits of becoming a landlord as rent prices and real estate prices around the world continue to increase? To illustrate, interest rates are a negligible detail when a renter is paying the entirety of your mortgage. Wouldn't you agree?
Most importantly, it's worth noting that a significant number of millionaires in the United States have created their wealth by simply purchasing homes. Don't believe us at Utah Mortgage Rate? CNBC's claims, "Real estate is still the best investment you can make today, millionaires say—here's why."
Investing in real estate has a reputation that discourages Americans.
Yet, the most tried and true path to building generational wealth involves owning multiple homes and having tenants cover your mortgage expenses. However, traditional investment properties, secondary mortgages, and rental loans often demand a 20% down payment and savings.
Furthermore, these requirements create a substantial barrier for aspiring investors and families. Not to mention these mortgages designed specifically for rentals often carry unattractive interest rates that prevent the ability to qualify further.
Housing is the only necessity disguised as an investment vehicle.
21,951,000 people in the U.S. have a net worth of $1 million or more. 40% of an average millionaire's assets consist of real estate.

federal reserve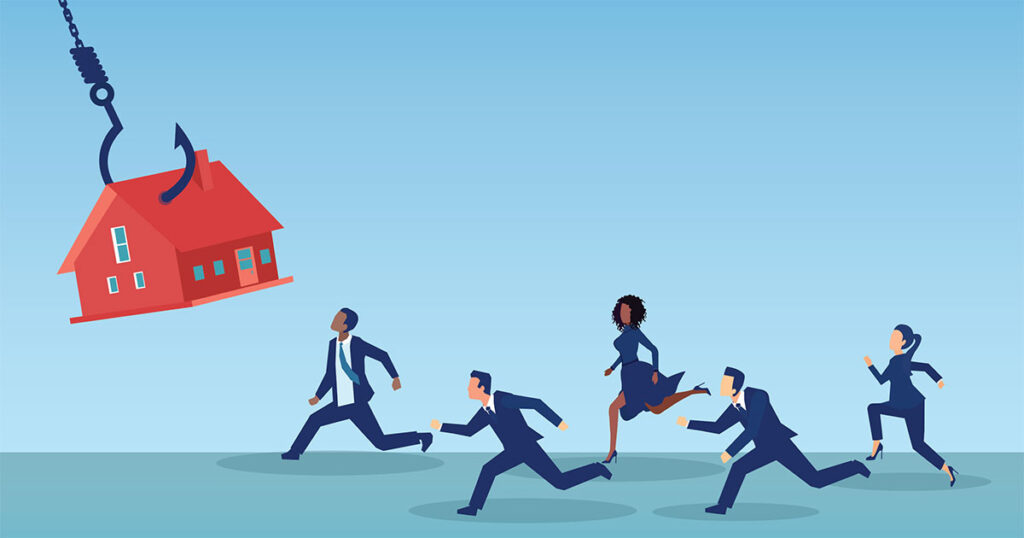 The key to this strategy is occupancy.
For this reason, at Utah Mortgage Rate we provide a unique pathway to help you become a millionaire real estate investor. Especially, for our clientele with limited cash assets. To begin, the strategy to growing an abundant real estate portfolio is through primary mortgages.
Owning a real estate portfolio worth millions is achievable through primary mortgages.
In this scenario, when you apply for your initial home loan, your intention is to live in the property. If you're a First Time Home Buyer you have a lower minimum requirement of 3% or 3.5% for a down payment. After your initial purchase, each subsequent home only requires a minimum down payment of 5%. Also, if you're a veteran or in a rural area the required down payment amounts could be even less. More information regarding VA Loans for our brave service members can be found right here at Mortgage Rate Utah.
Image the equity gains you'll acquire over time if you own multiple mortgages.
To clarify, this strategic approach regarding occupancy allows you to accumulate home loans that require minimal cash down payments. You can transition your first property into a rental property when you're ready to occupy a new home. It's crucial to buy your next property with the intent to live in it initially. Primary mortgages are only originated for owner-occupied properties.
In other words, this strategy secures better mortgage terms and gives investors the opportunity to accumulate properties without large down payments. Eventually, after that one year has passed you can apply again for another primary mortgage with a Mortgage Broker.
As a result, your first home becomes an income-generating asset, generating generational wealth and appreciating over time. More importantly, the mortgage terms remain unchanged throughout this process.
Don't wait to buy real estate. Buy real estate and wait.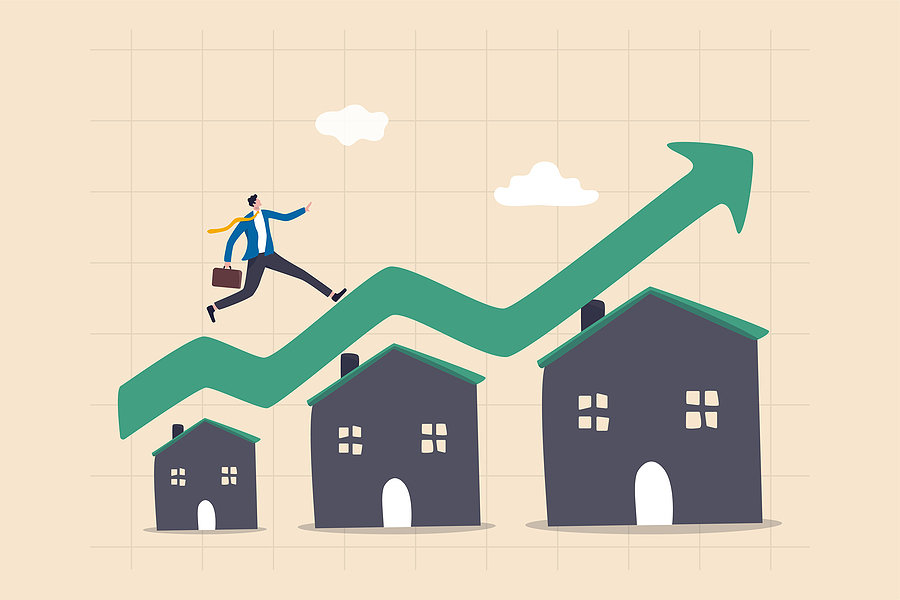 Purchase. Occupy. Rent. Repeat.
The average American can realistically repeat this process multiple times creating an accumulating portfolio of properties. This can potentially lead to substantial equity gains. For guidance on the number of homes you can own, you can consult Fannie Mae's guidelines on their website.
Envision the hundreds and thousands of dollars in equity accumulation. In fact, explore your next down payment options today through our HELOC blog post.
Secure your future and begin building generational wealth with Utah Mortgage Rate and our strategies.
Have you considered your future average net worth? Ultimately, your journey to wealth creation can begin today. Accelerate your net worth with assistance from our local real estate agents. To learn more about what preparation is required to purchase a home we have helpful information for your learning journey.
However, imagine sitting down with an expert Mortgage Broker and a Local Utah Realtor today. Above all, we can discuss the beginning of many investments in real estate with a no obligation consultation.